CaliCam® Fisheye Stereo Camera
$170.00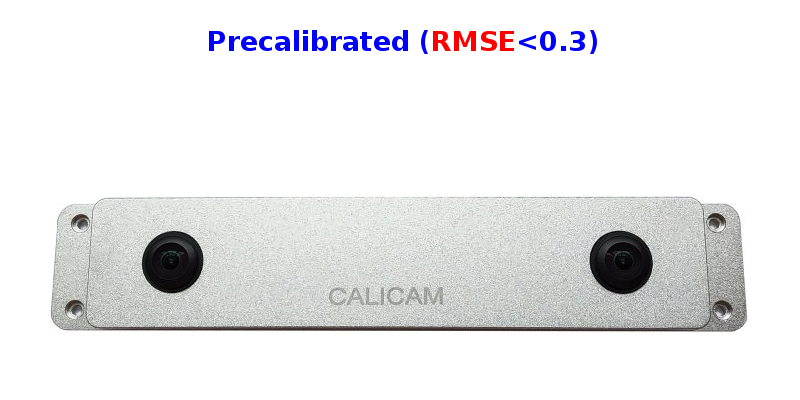 What Makes CaliCam® Unique:
Precalibrated with RMSE < 0.3
Download Parameter File
For example, to download a parameter file with the serial number 21-181220-0001, you can use the following command on Ubuntu:
wget https://astar.support/data/181220/21-181220-0001.yml
Each unique serial number is printed on the camera board.
Download 3D Models
Features:
Calibration Parameter File @ 2560 X 960 (RMSE<0.3)
To process the image at 1280 X 480, refer to PDI@GitHub
UVC Compatible (Driver free)
Resolution:

2560 X 960 @ 30Hz
2560 X 720 @ 30Hz
1280 X 480 @ 30Hz
Field of View: Horizontal 200°
Pixel Size: 3.75 X 3.75 µm
Scanning Mode: Electronic Rolling Shutter
Output Data Format: MJPEG / YUV2 (YUYV)
PCB Dimension: 150 X 30 mm
ISO, FCC, ROHC, CE, and REACH certificates.
Note:
USPS "First Class Package International" does not provide advanced tracking inquiries for the orders. Please choose another shipping method if you want to secure your shipment.